Go Glasses-Free
Contact lenses can provide a great alternative to glasses. Maybe you're an avid outdoor adventurer and are tired of glasses fogging up or getting splashed if it's rainy. Maybe you just want a glasses-free look some days. Or maybe, you habitually misplace your glasses and just want to make your mornings easier!
There are many reasons why you might consider contact lenses—and there are an overwhelming number of contact lens options out there. Some eye conditions might require specialty contact lenses, but we have lenses to fit just about every lifestyle, budget, and eye condition.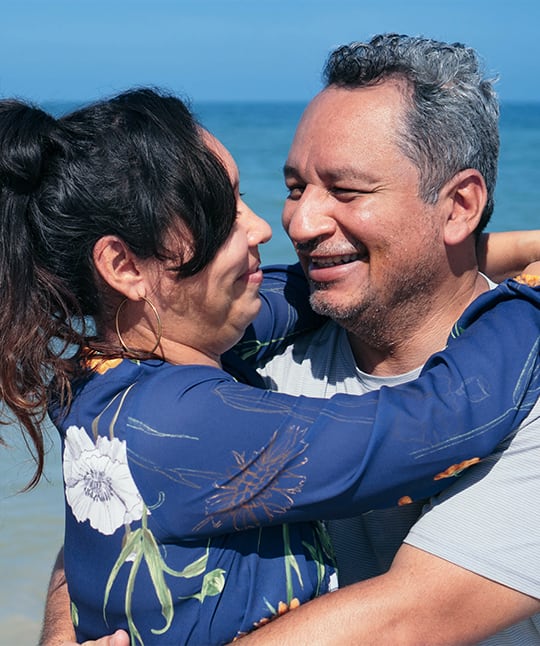 Unique Eyes, Unique Fit
Contact lenses are medical devices that sit directly on the eyes. Before you can wear them, you'll need a comprehensive eye exam along with a few extra tests and measurements to wear them comfortably.
We personalize our contact lens exams and fittings to meet your unique eye care needs and expectations. If you have any questions regarding contact lenses and how they can improve your quality of life, we'll be happy to answer them!
The Exam
A contact lens exam requires a few extra steps than a regular eye exam. We'll begin by asking you some questions about your lifestyle and habits. Then, we'll examine your ocular health.
Some conditions may rule out contact lens wear. If you're prone to eye infections or have chronic dry eyes, contact lenses might not be for you.
Your cornea is as unique as you are. We need to know its shape—and if there are any irregularities—so we can provide you with the perfect fit. We'll also assess the quality of your tear film to make sure it can sustain contact lens wear.
The Fitting
During the lens fitting, we'll measure your corneal curvature and better look at the surface of your cornea.
We'll also take pupil and iris measurements. This will help determine the size of contact lens you need. This step is especially important if you want colored contact lenses.
From here, we'll be able to determine which contact lenses will be best for your eyes.
Caring for Your Contacts
Once you've been properly fitted for lenses and are happy with them, you'll need to make sure you take care of them properly.
Follow all of your optometrist's directions carefully. 1 in 500 contact lens wearers experience serious infections every year from contact lens wear.
Here are some tips to prevent infections:
Don't sleep in your lenses (unless you have contacts specifically designed for this purpose).
Keep up with your annual eye exams to ensure the health of your eyes.
Don't shower or use a hot tub while wearing contact lenses.
Follow your optometrist's recommendations for replacing your lenses.
Don't rinse your lenses with water.
Wash your hands with soap and water and ensure they are dry before inserting or removing lenses.
The Right Lenses for Your Needs
Contact lenses are not one-size-fits-all. That's why there are plenty of options when it comes to lenses. If you have a very high prescription or can't wear traditional lenses, you might need something a little different.
The team at Los Angeles EyeCare Optometry Group has years of experience with contact lenses. We'll find you the perfect type of lens and the perfect fit for your eyes.
Please book your appointment today to discuss your contact lens options.
I Want Lenses. Now What?
If you already have an up-to-date prescription, you can order contact lenses online.
If you've never worn contact lenses before, we'll train you how to insert and remove them. We'll also show you how to care for your contacts and answer any questions you may have. You'll need a follow up exam to make sure you're responding well to lens wear—and to ensure your comfort!
Make the switch to contact lenses today by booking an appointment for an exam and fitting.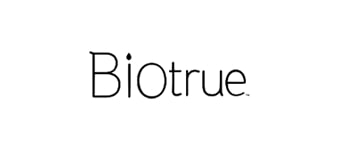 Bausch + Lomb Biotrue
Biotrue One Day contact lenses are the newest innovation from Bausch and Lomb. Inspired by the biology of your eyes, the surface is designed to mimic healthy tears so that the contact lenses can retain both moisture and shape. The Biotrue technology ensures that your vision will stay consistently crisp and clear, and your eyes will feel naturally comfortable throughout the day. Biotrue also has "High Definition Optics" – designed to help reduce halos and glare – which means you get great vision in any situation.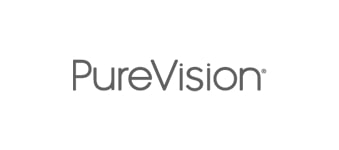 Bausch + Lomb PureVision
Bausch + Lomb PureVision contact lenses are indicated for the correction of nearsightedness (myopia) and farsightedness (hyperopia). They are made using our unique AerGel material, delivering exceptional vision, with outstanding comfort and health. They allow a high level of oxygen to reach your eyes, and resist protein buildup – your lenses stay comfortable all day long.
Where to Find Us
Our practice is located in downtown Los Angeles in Little Tokyo, right across the street from Japanese Village Plaza.
We validate and pay for parking during your visit.

Our Address
334-B E. 2nd St

Los Angeles

,

CA

90012
Our Hours
Monday

:

8:00 AM

–

5:00 PM

Tuesday

:

8:00 AM

–

5:00 PM

Wednesday

:

Closed

Thursday

:

8:00 AM

–

5:00 PM

Friday

:

8:00 AM

–

5:00 PM

Saturday

:

8:00 AM

–

1:00 PM

Sunday

:

Closed