Clear Vision for Years to Come
Aging can impact your eye health and vision quality, so it's important to visit your optometrist regularly to help detect and diagnose any issues. Routine eye exams are a preventive measure to help identify problems before they lead to vision loss.
We're caring for our community, one pair of eyes at a time. Book an appointment today and find leading eye care solutions and a fantastic range of beautiful eyeglasses.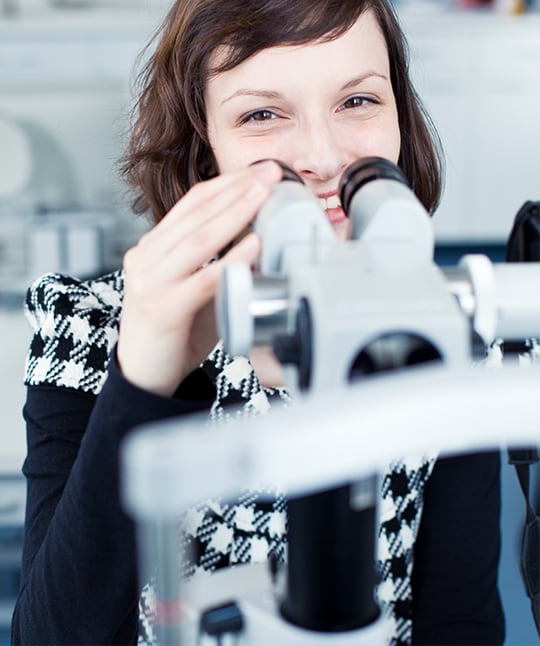 How Often Do I Need an Eye Exam?
The American Optometric Association recommends that adults 65 and over see their optometrist at least once per year. Adults between the age of 18 and 64 are recommended to visit every year, but some optometrists may recommend more frequent exams, especially if you have any vision problems.
As you age, you could develop eye diseases and conditions like glaucoma, cataracts, or age-related macular degeneration. Often, these diseases have no signs or symptoms until they are in an advanced stage.
Regular comprehensive eye exams can help ensure your vision remains clear well into your golden years.
Personalizing Our Services to You
The Los Angeles EyeCare Optometry Group offers comprehensive vision and ocular health examinations for adults and seniors. We get to know our patients like family, and we take pride in our compassionate care and individualized service.
Your eye exam starts with an evaluation of your health and family history. We'll ask you some questions about your current health, any medications you're taking, and what corrective eyewear you currently use, if any.
We'll also provide plenty of time for you to ask us questions. Our exams are unhurried—we care about your health and want to provide you with the best possible care.
At the end of the exam, we invite you to browse our absolutely incredible collection of stunning eyewear choices. Great vision isn't just about seeing great—it can also be about looking great, too!
Plenty of Eye Care Options
We care about how well you see, and we believe the health of your eyes is paramount.
If your vision is less than perfect, we'll determine what type of refractive error you may have. The presence of hyperopia (farsightedness), astigmatism, or myopia may require you to wear corrective lenses. If that's the case, we'll walk you through the options and help you select the perfect glasses or contact lenses for your unique situation.
We'll take a look at the external parts of your eye to ensure everything is in good health, including the eyelids, cornea, iris, and lens. Based on your age, current health, and lifestyle, we might perform a series of other tests, such as checking your intraocular pressure to screen for glaucoma.
Comprehensive vision care is a big part of your overall health.
Eye Care For All Life's Stages
We've been part of the Los Angeles community for almost a century. Join our extended family by booking an appointment today.
Where to Find Us
Our practice is located in downtown Los Angeles in Little Tokyo, right across the street from Japanese Village Plaza.
We validate and pay for parking during your visit.

Our Address
334-B E. 2nd St

Los Angeles

,

CA

90012
Our Hours
Monday

:

8:00 AM

–

5:00 PM

Tuesday

:

8:00 AM

–

5:00 PM

Wednesday

:

Closed

Thursday

:

8:00 AM

–

5:00 PM

Friday

:

8:00 AM

–

5:00 PM

Saturday

:

8:00 AM

–

1:00 PM

Sunday

:

Closed